False Suspended Ceilings
A false ceiling or suspended ceiling is a secondary ceiling that is hung below the existing ceiling of a room or building. A suspended ceiling can:
Create a modern and aesthetically pleasing appearance
Reduce noise issues through sound-proofing and other acoustic properties
Provide resistance to mould, bacteria and mildew, reducing maintenance time and costs
Reflect light back into a room, reducing the need for artificial lighting
Improve energy efficiency through thermal properties
With so many potential benefits to suspended ceilings, it's not difficult to see why so many businesses and organisations choose the services of Surrey Ceilings.
Whatever properties you require from a suspended ceiling, there's bound to be an option that's just right for you, and we can advise you on the perfect suspended ceiling for your home or business premises.
We can also match most existing ceiling systems if you want to extend or duplicate your suspended ceilings into new spaces in your building, thanks to our wide network of suppliers.
Suspended Ceilings
We only install suspended ceilings from the leading recognised manufacturers, such as:
AMF (Ventatec)
Armstrong
OWA
Danogips
Ecophon
Rockfon
British Gypsum
Acoustic Ceilings
Acoustic ceilings can be suitable for a wide range of locations, including the following:
schools
libraries
open-plan offices
call centres
conference rooms
recording studios
gyms
nurseries
showrooms
and many more.
In fact, any room or space that could benefit from noise reduction could be suitable for an acoustic ceiling. However, not all noise issues are the same. You may need specific properties such as soundproofing, sound absorption or a reduction of airborne or impact noise, depending on your building and how it is used.
This is why we at Surrey Ceilings offer a wide range of different kinds of acoustic ceiling solutions from a range of leading manufacturers, which can be a perfect fit for your specific needs. To find out more about our range of acoustic ceiling options and to discuss the best options for your premises, please do not hesitate to get in touch.
Office partitioning
Many Surrey businesses and organisations have discovered the benefits of installing office partitioning to re-design their workspace. These benefits include the following:
It's a cost-effective way to reorganise your existing space without the expense and logistics involved in structural alterations.
Office partitioning can be installed quickly
It means less disruption to business as usual than having building work carried out
With office partitioning, you can re-design your workspace to create new areas and rooms, including:
meeting rooms
boardrooms
individual offices
designated areas for different teams or parts of the business
kitchens
break rooms
photocopying areas
and more.
We offer a wide range of different kinds of office partitioning, including framed partitioning, which comes in a range of materials including glass, aluminium, wood, steel and MDF.
We also offer frameless glass partitioning, which brings the added benefits of sound reduction and fire resistance, as well as giving any workplace a sleek, modern finish.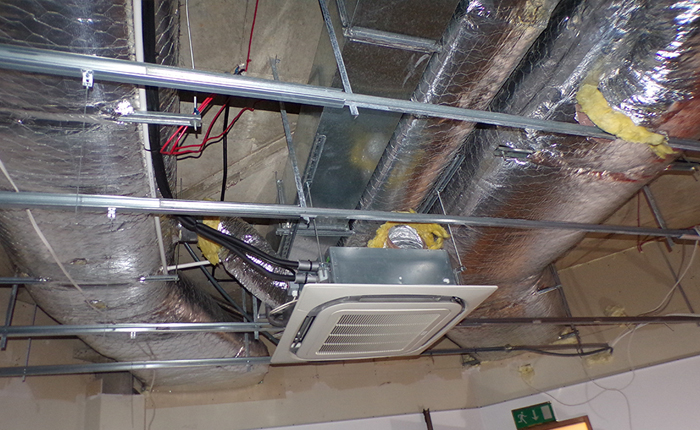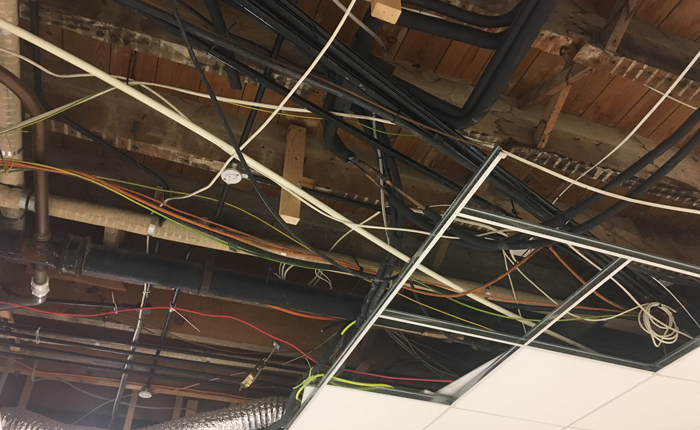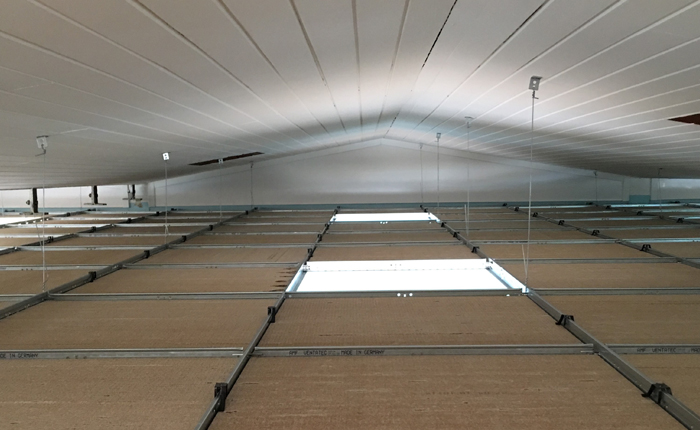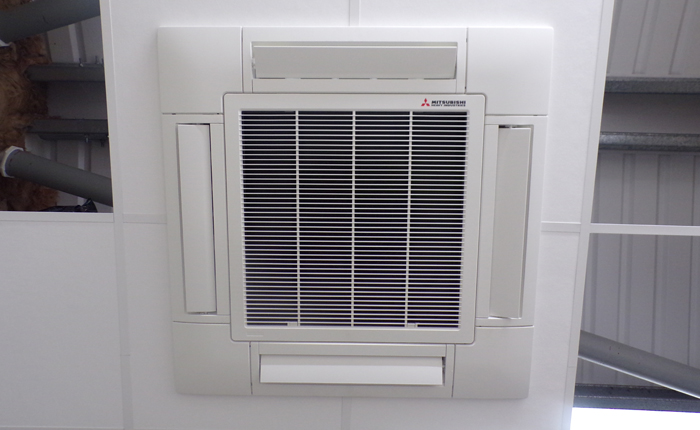 How we work
We offer an end-to-end service for suspended ceilings and office partitioning, which includes everything from design and specification, through to supply, installation and repair. We will always help you find the right choice for you, giving you honest and impartial advice throughout the process.
For example, if your existing suspended ceiling has some years of life left in it and only needs minor repairs or renovations, we'll always advise you of this. Equally, if it would be uneconomic to repair your suspended ceiling and replacement would be a better option, we'll always explain the benefits and drawbacks of the different options available to you.
Supply-only service
Some clients prefer to organise their own installation of suspended ceilings and office partitioning – this may be true in a major refurbishment project where various different contractors are involved.
In cases like this, we are able to provide a supply-only service, where we can deliver the exact materials required for your new suspended ceilings or office partitioning. Please do not hesitate to get in touch to find out more and discuss your requirements.
Suspended Ceilings - Projects
ABOUT US
Surrey Ceilings Ltd is a leading ceiling contractor, who specialize in the design and installation of suspended and plasterboard ceilings along with all type of ceiling finishes. Established back in 1969 as a family run business, Surrey Ceilings continues to grow by servicing and maintaining all our new and existing customers to the highest possible standards.
If you have a ceiling enquiry, please feel free to call us on 01932 874568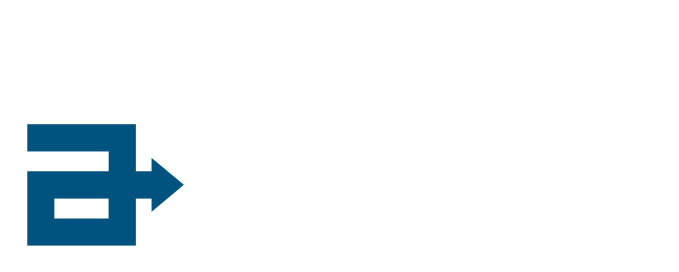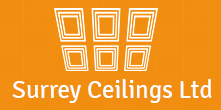 All major credit cards taken